The € 32 million paid for a 1957 Ferrari 33 Spider Scaglietti is the highest amount officially reached by car in a bid.
Within the framework of Rétromobile Paris, the classic car show in the French capital, the Artcurial auction house launched several models to the competition of the highest bidder. Among the cars offered was a 1957 Ferrari 335 Spider Scaglietti that reached a final price never seen to date in this type of sales: 32 million euros .
Since then, many voices have wondered if you can get to pay so much for a vehicle, or even if a car can be considered a work of art. The answer is clear, a product is worth what the buyer considers appropriate to pay , and here are joined arguments that favor its price increase, such as the elegance of its lines, the history behind this construction, and above all, the scarcity of units of this model that have remained over the years in a state so faithful to its creation.
This has led to many investors, beyond motor racing fans themselves, who have seen this sector as a place to invest in the hope of recovering their investment in the future. The automobile is already a direct rival to the world of paint, gold, or construction as a place to invest, or even to speculate.
The model that the whole world discovered a couple of months ago is a Ferrari 335 Spider Scaglietti , that is, a competition vehicle, which participated in the first major motorsport prizes, at the dawn of Formula 1 competitions , and when still competitions were styled linking cities separated by several hundred kilometers and disputed by roads of normal traffic.
This was a unit that allowed Ferrari to win the constructors' title in 1957 in F1 , and that stepped on the podium in the tests in Cuba, Venezuela and Sweden. However, it also signed one of the most tragic chapters in the history of motorsport, when in the 1957 Mille Miglia, the Spaniard Alfonso de Portago suffered an accident that killed the driver himself, his co-driver and nine fans. Recall that Alfonso de Portago was the only driver who had been on a Formula One podium, before Fernando Alonso and Pedro de la Rosa did in the modern era.
But this Ferrari is not the only car that has been paid a millionaire. There are many classic cars that have exceeded the price of ten million euros at auctions or after paying the price set by the owner.
10. FERRARI 250GT SWB CALIFORNIA SPIDER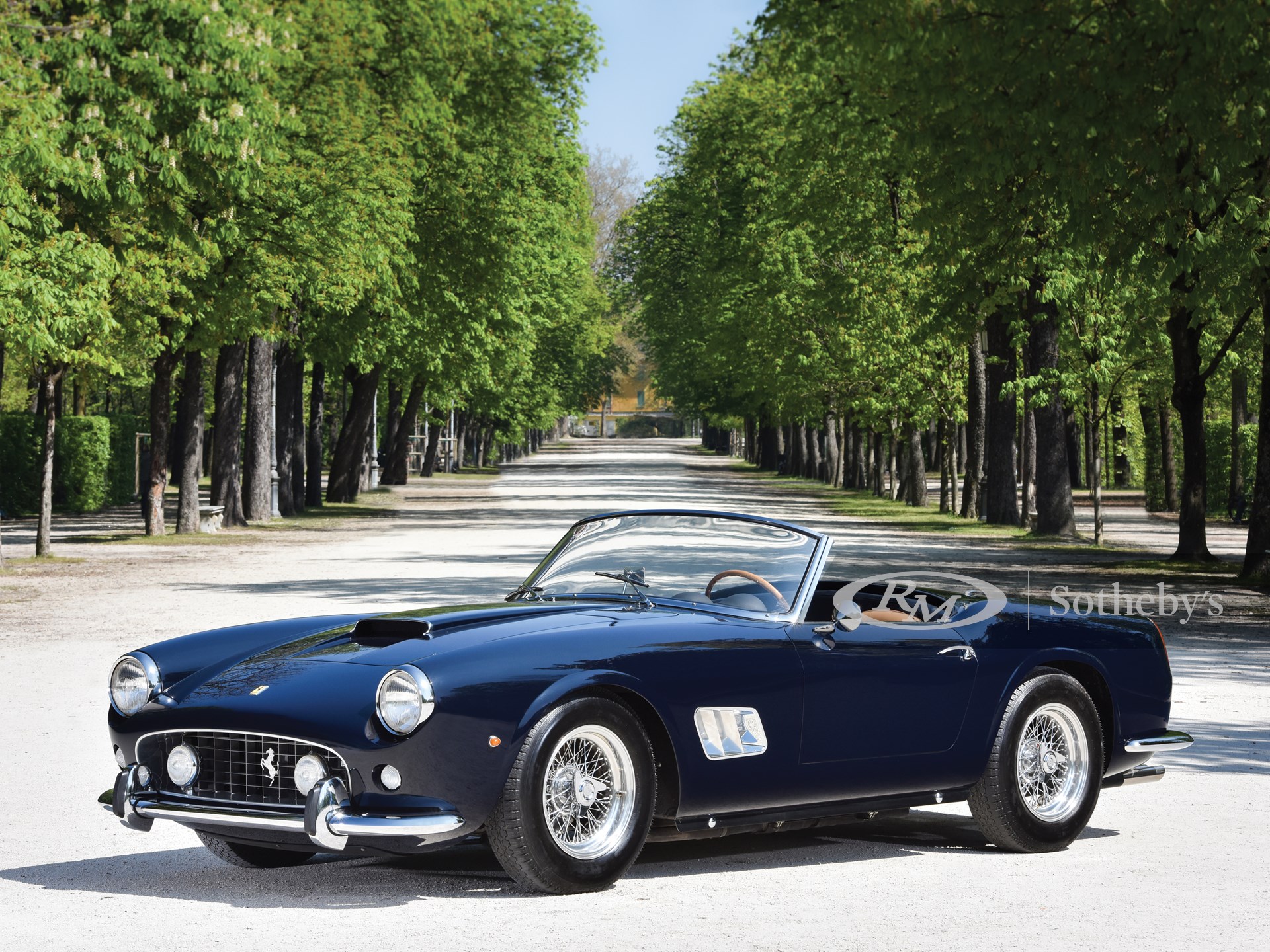 A very popular model back in the 60s of which only 37 units were built. Its design arose from the pencils of Scaglietti, one of the most recognized designers of the Italian firm. It was sold for € 14.95 million in 2015 at an auction organized by Gooding & Company.
9. FERRARI 250 LM 1964
One of the last vehicles with which Ferrari participated in the 24 hours of Le Mans, in the highest category and officially. It was acquired by the Fry family and kept competing in the UK until 1984. It fetched € 15.64 million ($ 17.6 million) at an auction organized by RM Auctions in New York in 2015.
8. FERRARI 375-PLUS SPIDER COMPETIZIONE 1954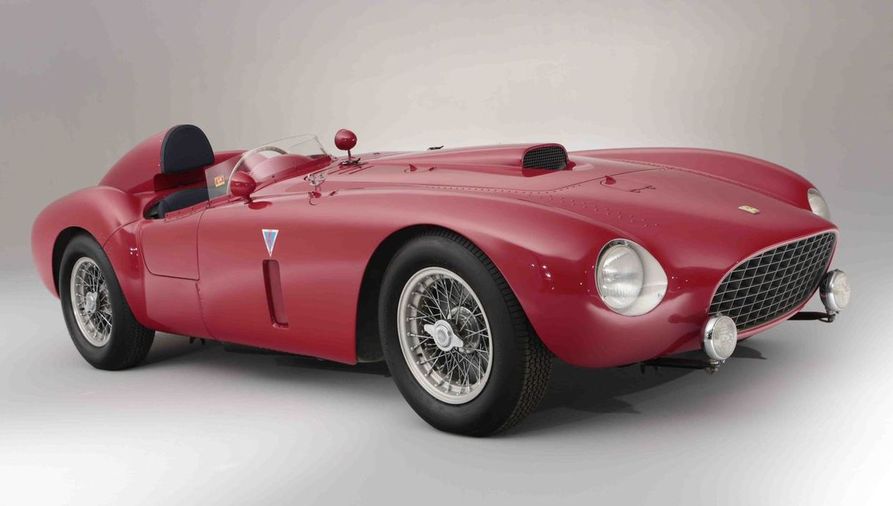 Infinite nose vehicle. It housed a 4.9-liter V12 engine and was built for competition. He finished second in the 1954 Mille Miglia with Umberto Maglioli at the wheel. It fetched 16.35 million euros at an auction organized by Bonhams at the Goodwood Festival in 2014.
7. FERRARI 250 GT SWB CALIFORNIA SPIDER 1961
It is a street model, and not a competition model like the vast majority of this compilation. It is a convertible variant of a model that was very successful among the Ferrari family of models, when the company manufactured all its models by hand, and only a handful of plant units came out. It is because of its rarity and state of conservation that it reached 16.5 million euros in an auction held last year by Artcurial in Paris.
6. FERRARI 275 GTB / C SPECIALE BY SCAGLIETTI 1964
It is one of the three units that Ferrari built of this model. It was designed to win at LeMans with a lighter chassis, aluminum body and a V12 engine that produced 70 more horsepower than its predecessor. In addition, I lowered its location to have a lower center of gravity. The model took third place in LeMans'65 although this unit did not compete. At the auction organized by RM in 2014 in Monterey it was sold for 23.45 million euros .
5. FERRARI 275 GTB / 4 * S NART SPIDER 1967
It is a convertible and sports model designed for the US market. Only ten units were produced, and this one in particular had its small role in the movie "The Thomas Crown Affair" by Steve McQueen. Such was the conviction of Enzo Ferrari in this model that the possibility of creating a competition team with him was considered, hence NART (North American Racing Team). This unit was auctioned in 2013 for RM in Monterey with a final price of 24.5 million euros .
4. FERRARI 290 MM 1956
A car that was built with the Argentine Juan Manuel Fangio in mind, great dominator of motorsport at the dawn of Formula One. With this unit he participated in the 1956 Mille Miglia. It is one of the four units that still remain, and due to its historic pilots such as Alfonso de Portago or Wolfgang von Trips passed a small cabin. It was sold in 2015 at an auction organized by RM Sothesby's in New York, and fetched a price of 24.92 million euros .
3. MERCEDES BENZ W196 1954
The only car outside the Ferrari house on this list, and one of the culprits that Mercedes Benz is called the silver dates in the world of competition. One of the curiosities of the model was that it was sold as if it had just completed since it still had tire rubber grains and asphalt dust on its body. At the Bonhams auction at Goodwood in 2013, it reached 26.3 million euros.
2. FERRARI 250 GTO 1962
It is a model that was manufactured between 1962 and 1964, it is one of the most coveted in the world and it is believed that there are still about 36. However, the state of maintenance of this unit was worth it to get this sum. In its favor, it must be said that the sale price was 38.11 million dollars, which is the largest amount of money ever paid for a car in the American currency, but the fragility of the dollar at that time made the price to change out of 28.5 million euros . The auction was organized by Bonhams at Pebble Beach last year.
1. FERRARI 335 SPIDER SCAGLIETTI 1957
It is the model that heads the article, a vehicle in a great state of conservation and of which there are hardly any units left. He has a long track record in competition that has taken him to the Sebring 12 Hours, Mille Miglia and Le Mans tracks. It is considered the most expensive model ever sold for having paid 32 million euros , which is 35.7 million dollars in exchange.
Keep in mind that this list is made by models that have been auctioned and of which there is official evidence of the price they have reached . However, there are unique creations belonging to private collections and museums, which have not been on the market for many years, for which the price they could reach is unknown but which would surely easily exceed 32 million.
In addition, there are also sales between individuals for which the final price of the operation is not known, everything remains in rumors, but the prices or the condition of the vehicles are not communicated.